This is an old revision of the document!
---
Table of Contents
ZTE Testlab(NJ)
Detailed information will coming soon.
Testlab Introduction
The ZTE testlab(NJ) will provide the following facilities for OPNFV intergration and testing. The testlab will locate at ZTE Open Testlab on Nanjing.
Testlab environment
The ZTE testlab(NJ) testlab will follow the testlab environment requirement of PHROS project and BGS project.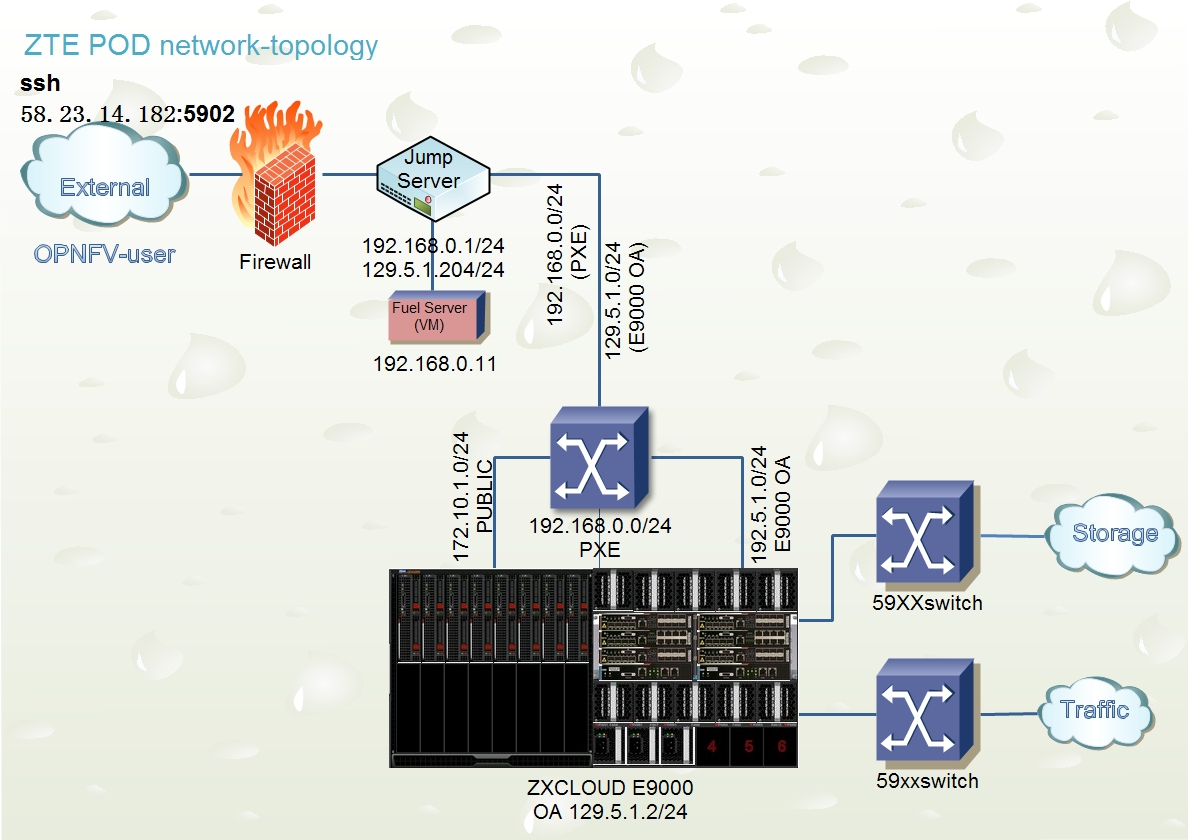 Testlab Access
This environment is free to be used by any OPNFV contributor or committer for the purpose of OPNFV approved activities. We could provide the VPN access for you, and access to this environment can be granted by sending an e-mail to:
subject: opnfv_zte_access.
The following information should be provided in the request:
Full name:

E-mail:

Organization:

Source IP:

Resources required:

Uses:
zte-nj-testlab.1442187732.txt.gz · Last modified: 2015/09/13 23:42 by julien zhang