Table of Contents
Dell OPNFV Testlab
Testlab Overview
The Dell testlab is located at Dell's Santa Clara Facility. It currently consists of 3 PODs:
The testlab PODs are setup along the Pharos project guidelines and would be used to deploy BGS output. Each of the 3 PODs consists of 6 Servers that are deployed in the following configuration:
  • 1 Jump Server 
  • 3 Control Nodes (In High availability Mode)
  • 2 Compute Node (To run VNFs)
  
An overview of the testlab networking configuration can be seen in the Figure below: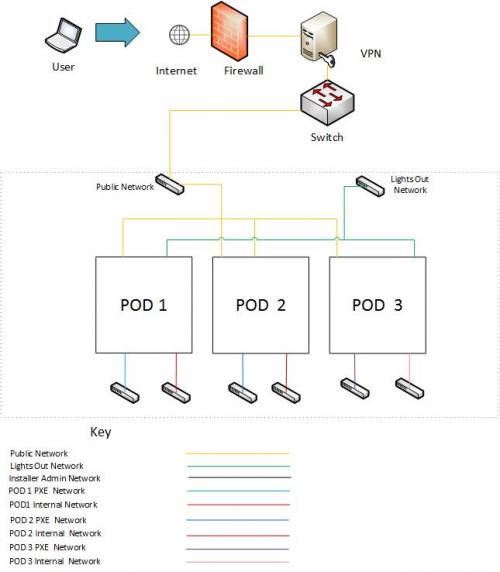 Testlab Access
The Dell OPNFV testlab is free to use for the OPNFV community.
A VPN is used to provide access to the Dell Testlab.
To access the Testlab, please contact Wenjing_Chu@DELL.com with the following details:
• Name
• Email
• Designation
• Organization
• Purpose of using the lab
Processing the request can take 2-3 business days.
POD 1
The Figure below shows the details for the components within POD1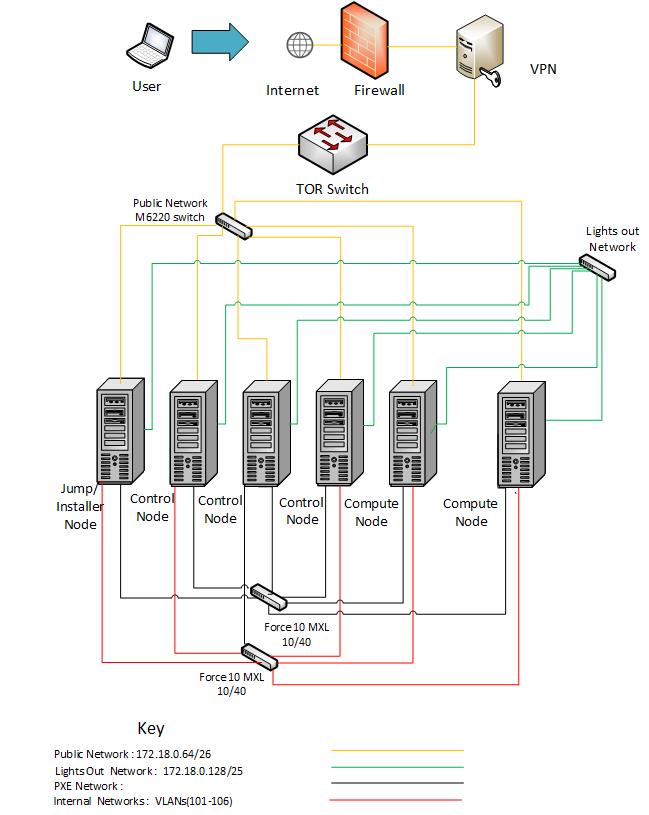 POD 1:Details
More information for POD1 such as hardware details, networking details and access details can be found in the Dell OPNFV Testlab sheet.
POD 2
The Figure below shows the details for the components within POD2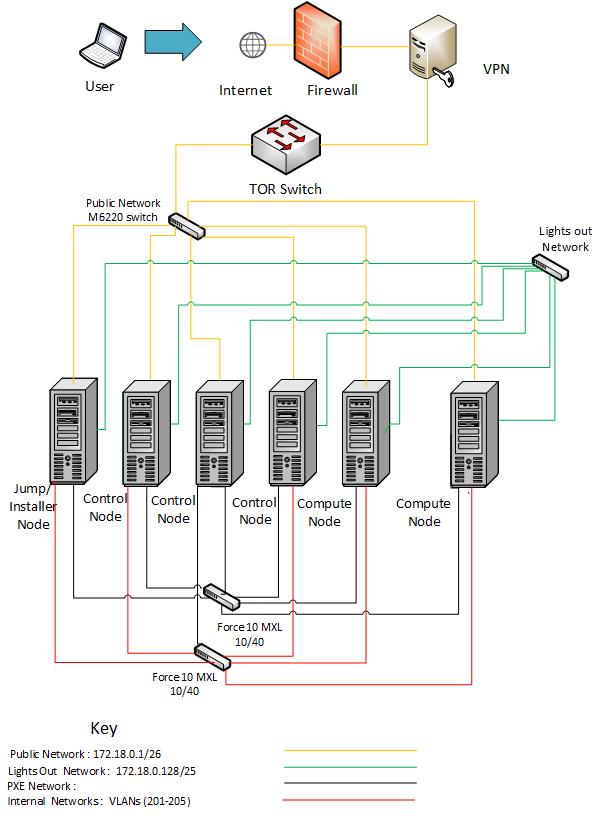 POD 2: Details
More information for POD2 such as hardware details, networking details and access details can be found in the Dell OPNFV Testlab sheet dell_opnfv_testlab_sheet.xlsx
POD 3
The Figure below shows the details for the components within POD3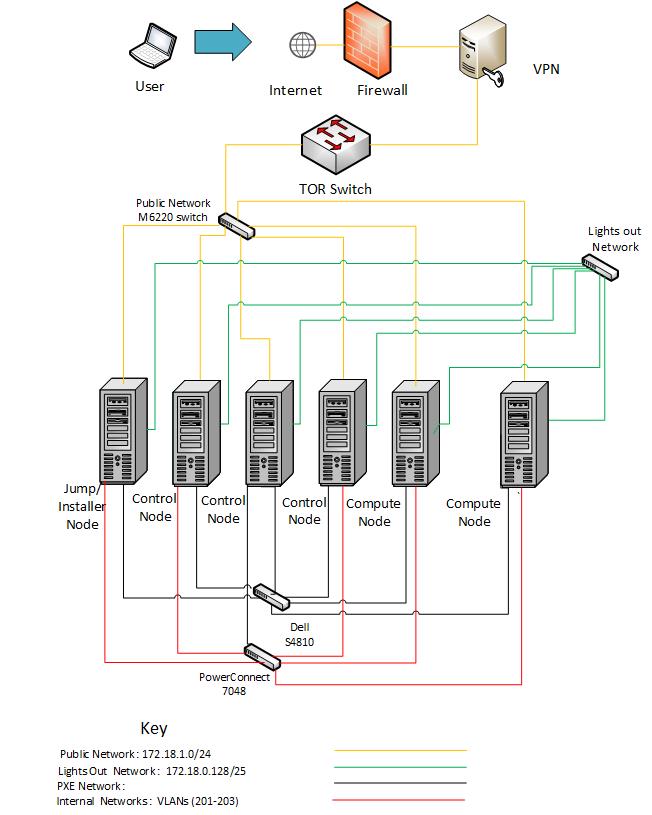 POD 3: Details
More information for POD3 such as hardware details, networking details and access details can be found in the Dell OPNFV Testlab sheet dell_opnfv_testlab_sheet.xlsx