Huawei is hosting server clusters environment for OPNFV projects (Boot Get Started [BGS], Continuous Integration [Octopus]…) accessible globally via VPN over Internet
According to the network topology of BGS and Octopus projects, this server cluster environment in Xi'an, China (one of Huawei global NFV Open Labs) includes three controller nodes and two compute nodes. And the hardware configuration for each controller or compute node is the same, i.e. CPU: 2*Ivy Bridge-EP 10 core, 2.4GHz; RAM: 128GB; Hard Disk: 2*600GB. In order to support internet access and load balance purpose, other necessary equipments are also included in it, e.g. the Gateway router, Jump server and etc.
While to be able to connect this environment, a remote user/client (e.g. PC with Internet access using Browser or ssh) should be able to connect to internet (http://publicip<addr>) and then be allocated a private IP address (192.168.x.y) from LNS (L2TP Network Server) via L2TP over IPsec. The remote user/client could use VPN for connection, e.g. download "Secoway VPN Client" software (Copyright of Huawei, Click "here" for download and use for OPNFV freely) and make configuration once it completes to register and apply for the access. An email with the guideline will be sent to you to show how to configure the client and make sure you can access the environment.
The server cluster environment is illustrated below for the project BGS: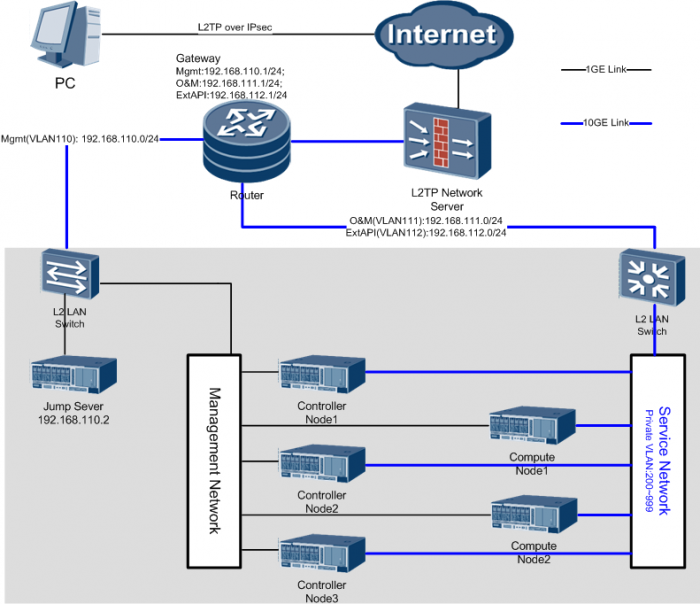 Figure 1: Huawei service cluster environment overview
The Jump Sever (192.168.100.2/24) is a Linux server and can be accessed by SSH/SFTP. All the Controller nodes/Compute nodes are PXE enabled, so you can re-deploy the OS to Controller node/Compute node from jump server via Linux Command line Interface (cli) or some GUI (later stages, not now). .
There are 3 pre-defined networks (i.e. Mgmt, O&M and ExtAPI), and all the gateways are configured on the Router. In the above environment, the VLAN number 111 (VLAN111) and 112 (VLAN112) are assigned for O&M network and ExtAPI network, and 2 IP subnets 192.168.111.0/24 and 192.168.112.0/24 are assigned to the 2 networks separately. VLAN numbers from 200 to 999 are reserved for private network, and users can define the IP subnet for specific VLAN if necessary. The IP subnet 192.168.110.0/24 is assigned for Mgmt network (i.e. VLAN110 in the above figure).
Such a server cluster environment could be used as the infrastructure for OPNFV projects test, integration and education purpose. While it can also be extended to more PODs later for dedicated projects or purpose, e.g. POD for BGS, POD for ONOS integration, and etc. BGS may be considered for transition to CI after release 1
The BGS server cluster environment is available, to be used by OPNFV developers. As project mature and facility is expanded, we may consider adding PODs and introducing reservation systems with focused deliverables. If you have any question about the environment, please contact Jian Li (lijian20@huawei.com).
Note: Currently there is no facility to save or backup the configurations, and will consider such requirements once the usage pattern and requirements get clearer. Until then please ensure backups of your work at client end. Also the facility may face downtime during weekends which will be notified to users of the server clusters via email.
subject: opnfv_huawei_access.
Following information should be provided in the request:
Full name

e-mail

Phone

Organization

OPNFV Contributor/Committer name :

OPNFV Project(s) Association:

LF ID:

Recommended by:

PGP public key (preferably registered with a PGP PKI server)

SSH public key
Granting access normally takes 3-5 business days.
Detailed access descriptions will be provided with your access grant e-mail, an excerpt version can be found here (https://wiki.opnfv.org/get_started/huawei_hosting/access)