Table of Contents
Project Name: MidoNet for OPNFV
Proposed name for the project: MidoNet for OPNFV

Proposed name for the repository: midonet

Project Category:
Project description:
MidoNet is an open source, pure-software, SDN for OpenStack and other platforms. It is one of only a few options to provide a full-featured overlay networking suite for cloud platforms. As the goals of OPNFV align closely with the aims and use of MidoNet, this project intends to extend OPNFV to fully support MidoNet as a deployable networking option.
MidoNet's architecture is designed to be distributed, simple, and as scalable as possible. A user-space agent on each hypervisor encompases functions necessary to enable all the SDN features (L2-L4, routing, switching, LBaaS, NAT, etc.) for virtual machines on that hypervisor. Leveraging standard hypervisor networking technology, most networking is left to the kernel and avoids user-space overhead. MidoNet does not use an extra kernel modules and is capable of working with upstream kernels in most linux distributions out of the box. More information on MidoNet's architecture can be found on the project website, reference documentation, or in the public Slack channels.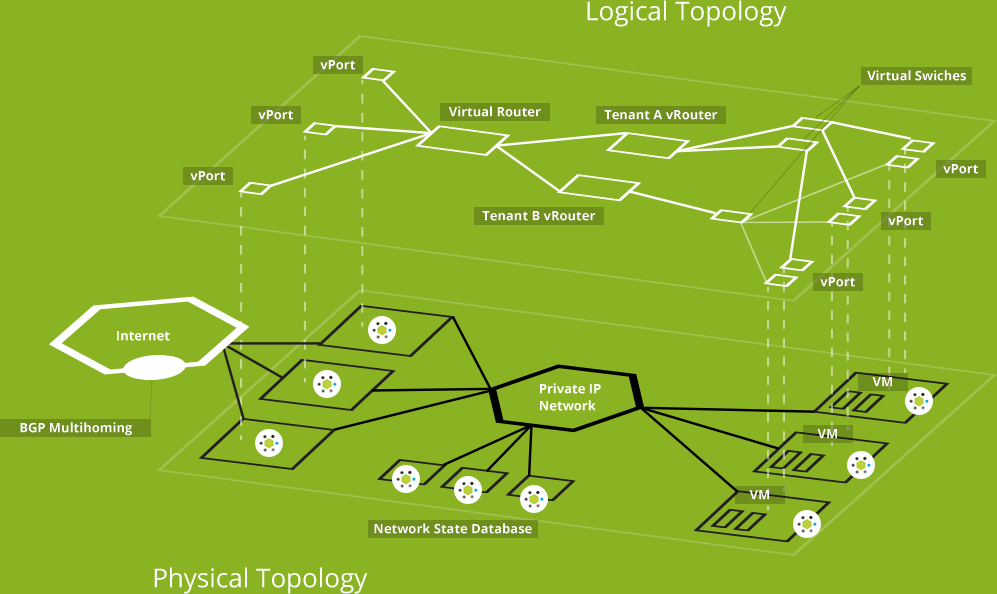 MidoNet is open source, licensed under the Apache 2.0 license.
Scope:
Provide full featured overlay networking for OPNFV

Integrated MidoNet components into OPNFV model

Possible upstream alignment between OPNFV API and MidoNet API specification
Dependencies
Proposed Release Schedule:
Proposal: 5/26/15

Stage 1: TBD
Key Project Facts
Project Name: midonet
Repo name: midonet
Project Category: Collaborative Development
Lifecycle State: Proposal
Primary Contact: Adam Johnson (adam@midokura.com)
Project Lead:
Jira Project Name: Same as Project name
Jira Project Prefix: MIDO
mailing list tag: [midonet]
Slack: slack.midonet.org

Committers:

Contributors: